It is a matter of grave concern that the "visual" generation of today has strayed away from 'the culture of reading' – a skill recognized as the mother of all skills. Even when they happen to read, they seem to be mostly flipping through non-serious texts.
It is essential to equip our youth with the 21st Century Skills. The youth need to achieve a reasonable degree of competence in creative thinking, critical thinking, design thinking, emotional and social intelligences, and other related cognitive skills, which can effectively be developed through reading. If the reading habit is not developed during their school/college days, the possibility of cultivating it ever in one's lifetime is very remote.
The Weber Club is specially established to encourage, inspire and facilitate students who wishes to pursue careers in Competitive Government Services. Group discussions and special lectures are main activities of the group. An workshop on the various Competitive Examinations, the criteria and contents was held and Mr. Lalhruaitluanga, Assistant Professor, Govt. Zirtiri College and the owner of Zo-Career was the resource person. An interactive session was also held with Mr. Vanlalruata, Alumni & Mentor. Mr. Lalduhthlana Ralte, (IFS Retired) and the then Mizoram Information Commissioner was also invited for an interactive session, where he shared his experiences as a Diplomat and gave valuable insights into how to prepare for the Competitive Examinations.
Objectives Of The Club :
To create a love for reading in students and enable them to become better, lifelong readers;

To enable them to reflect on what they read in order to lead them to become effective writers and speakers;

To prepare them for competitive exams in their future
Club Mentors:
1. Mr. R. Lalrinkima
2. Ms. Ramengmawii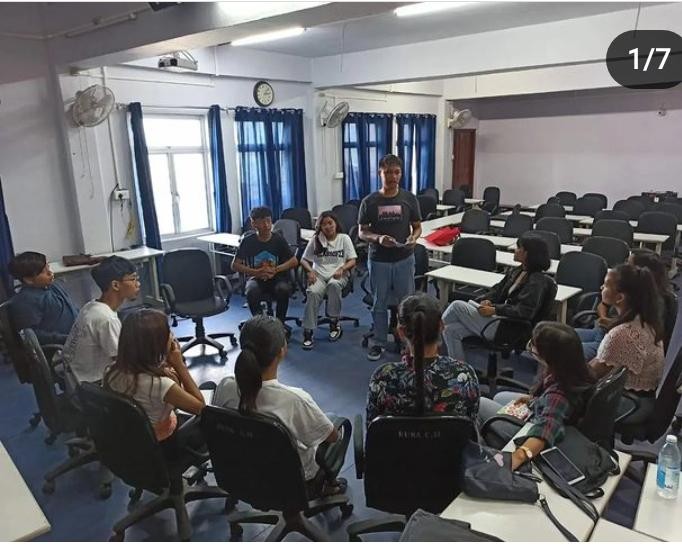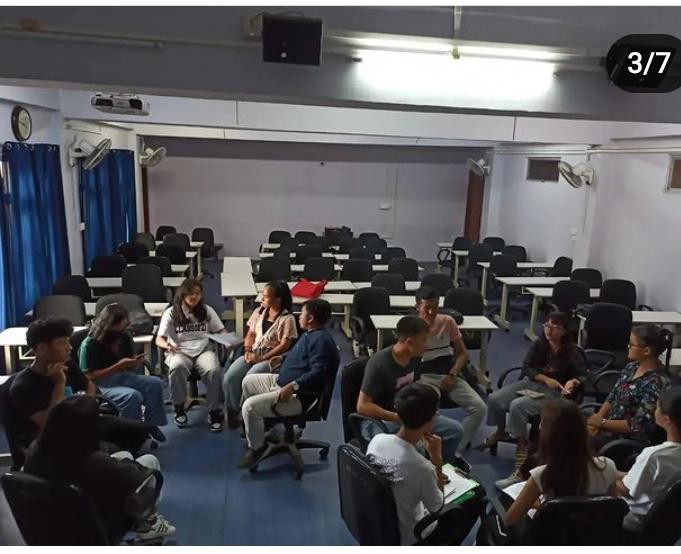 inset: Weber club members having discussion on the topic 'Youth in Politics'