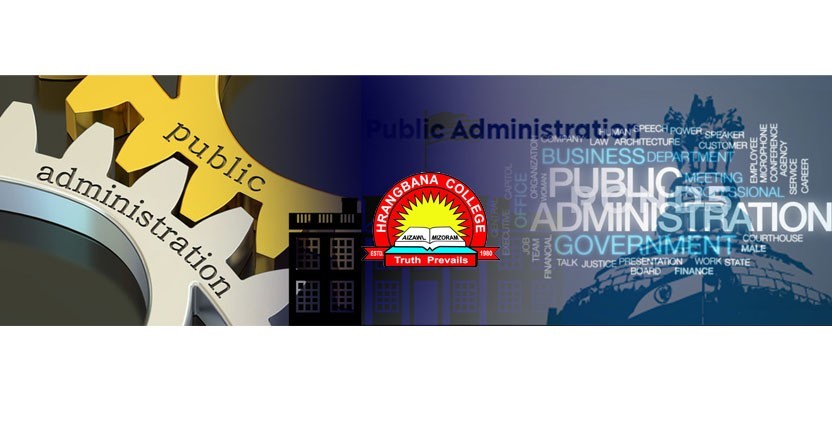 The Department of Public Administration was started in the year. The Department strives to provide in-depth knowledge in the field of Public Administration with an objective to create Political and Administrative thinkers & practitioners, academics, and civil services & corporate sector aspirants.
Teaching

The Department has regular full-time courses for BA . The UG' programme in Public Administration is job oriented in nature and multi-disciplinary in approach. The course has been scientifically planned so that it constitutes building blocks to impart specialized, skill based education through teaching, activities, workshops, seminars and conferences. It provides students with the knowledge and skills to analyze and manage processes of governance, policy making and administration at many levels of government.
The syllabi of UG course cover wide range of core and optional papers that helps students to explore dimensions of policy making, mechanics of public policy design and implementation, strategies that public and non-profit organizations use to respond to major policy problems and dilemmas.
Students are provided the opportunity to develop their leadership, organisational and decision-making.
Department Profile:

List of Faculties
REGULAR FACULTIES

1

Dr. Lalzidinga (Principal)

Associate Professor,

Master of Arts, Ph.D

2

Lianchhingpuii

Head of Department,

Associate Professor

Master of Arts

John K.Laldingliana

Associate Professor

Master of Arts

Marie Zodinpuii

Associate Professor

Master of Arts (PH.D Ongoing)

Dr.Lalfakzuala

Associate Professor

Master of Arts ,Ph.D

6

Dr Tracy Lalduhawmi

Assistant Professor

Master of Arts, Ph.D
click to view profile
7
Mr R. Lalthankima


Associate Professor

Master of Arts
Click to view profile




CONTRACT FACULTIES

Dr. Malsawmi Pachuau

Assistant Professor (Contract)

Master of Arts,Ph.D



RUSA FACULTY

Dr. H.S. Lalbiakengi

Assistant Professor (RUSA)

Master of Arts,Ph.D