Facilities/Infrastructure
Government Hrangbana College has three (3) campuses.
The Main campus which is situated in Chanmari, Aizawl.

Satellite Campus

Belleimual Site/Campus
BELLEIMUAL SITE: Situated at Chanmari West, Belleimual site is a proposed site for construction of campus. The college is undergoing projects to open new courses with new auditorium, sports infrastucture etc here in Belleimual.
SATELLITE CAMPUS : It also has a satellite campus which was constructed using funds received from UGC and is located at Muthi Village. Even though this satellite campus may be located in a different part of the city, the intension was to open different courses such as Vocational Courses, Partime Courses or may be utilised for Incubation center etc and is still under construction .

MAIN CAMPUS
The Main campus is situated in the heart of the city. The distance to the college from the State airport is 30 km. The college has an excellent infrastructure and accessibility from various parts of the city. The college has a well designed administrative block and various other rooms and facilities for the students such as girls common room and boys common room, waiting room, etc.
It has provided well equipped furnished labs as per the norms of AICTE & University. Each section of students has separate classrooms and facilities as per the norms of the AICTE. Class rooms are well furnished and ventilated. Online Class Room is provided with all teaching aids, Slide Projector, LCD Projector, Video Camera, Still Camera, Multimedia Computer, Audio Systems, etc., in order to ensure overall development of students.
The students have all the facilities for games and sports. Adequate infrastructure are provided for indoor and outdoor games and extra-curricular activities. A canteen with both vegetarian and non-vegetarian food is also available in the college campus.
The college building has made more provisions for the expansion. Other facility consists of Auditorium , Conference Hall etc. GHBC provides bus facility for students to commute from different parts of the city.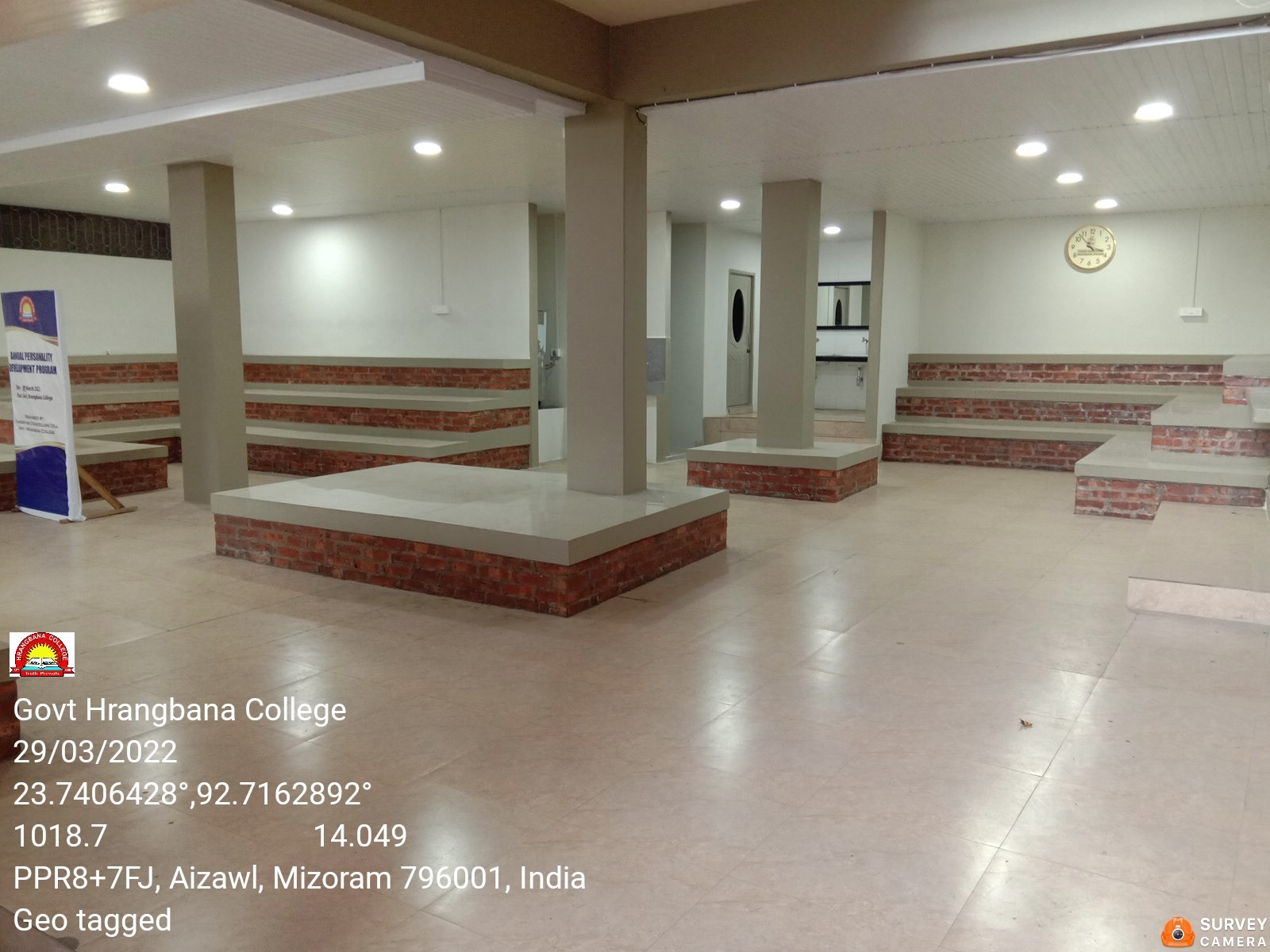 Alumni Arena
GHBC strives to provide the best possible facilities to enable our students to benefit from a modern learning environment and enjoy their educational experience. We offer adequate facilities suitable for the specific subject areas taught with students' comfort and welfare in mind. These include the following:
CLASSROOMS AND LECTURE ROOMS
There are 21 class rooms sufficient to conduct all the courses in one shift of the day.
Our modern lecture and seminar rooms have fitted with latest multimedia technology including Wireless overhead Projectors, etc with the necessary technology that allow remote access to live lectures.
All classrooms are equipped with LCD/LED projectors. There are free wi-fi zones within the campus especially for the students, and each faculty rooms are wi-fi enabled. Wired internet is also available within the campus.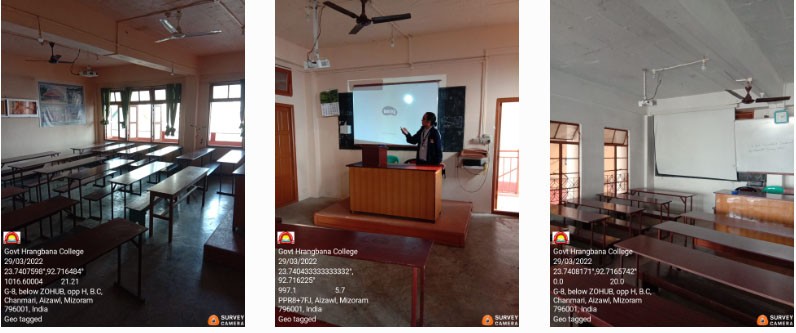 CONFERENCE HALL
Our conference hall has a high quality sound equipment with ultramodern teaching facilities. The entire campus has a fibre optic broadband throughout the building.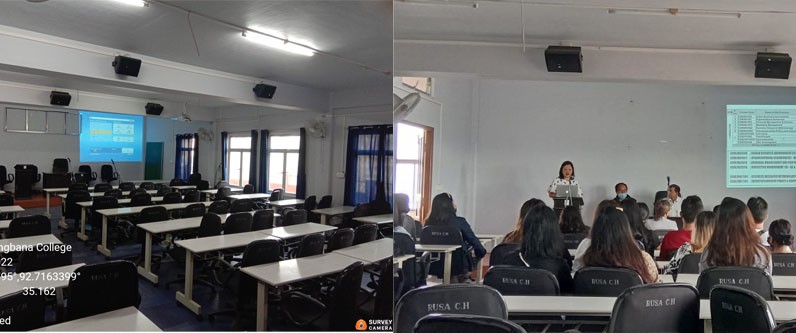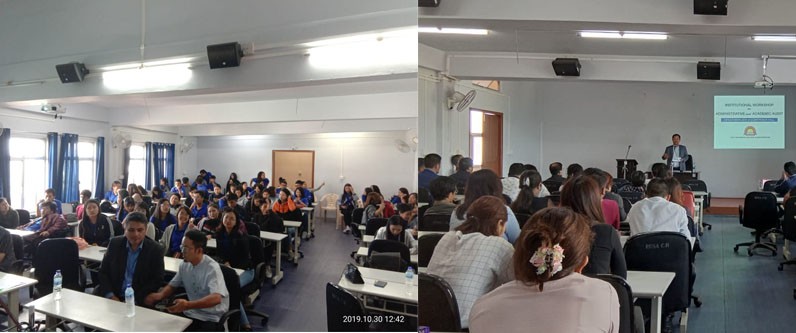 LEARNING RESOURCE CENTRE
We have a learning resource centre with a good range of print and electronic publications and an Information Communication Technology (ICT) suite with high bandwidth internet access. Students can use these computers for as long as they are in the College to access our full range of online library resources, the Virtual Learning Environment and research information for their assignments.
The Centre is open for the students on all working days. It provides access to the Internet and caters to the very need of the students in the field of information technology.
LANGUAGE LABORATORY
Modern language labs are known by many names, digital language lab, foreign language lab, English language lab, multimedia language lab, language media center, and multimedia learning center to name but a few. These various name usually refer to the same concept.
A language laboratory is a system that transforms a passive language class into an active speaking-based learning environment. This helps the language teacher to save a substantial amount of time and manage their language classes more efficiently. For students this means that they can spend more time on speaking-based language learning activities and actually using the target language.
GHBC Language Laboratory is equipped with 19 + 1 computers programmed with the latest technology in language- learning software -SONAKO and is extensively used by the Department of English to conduct language classes.
COMPUTER LABORATORY
The college has one state-of -the-art computer laboratory with 30 computer systems running windows10 OS.This Laboratory is used by Department of Commerce to have their practical classes , for training the Students and for academic programmes.

SOCIAL SPACES
We have specially designed spaces for you to work, network or take it easy. Here are some of our student favourites.
Student Common Rooms
The College has a spacious Students' Common Room well-equipped with various indoor games materials where the students can spend their leisure.

Canteens
Meet for a meal, or just chill at any of the two student canteens . There are hot and cold drinks and a range of great quality and nutritious snacks available to students at affordable prices. Free water dispensers are also provided at vantage points throughout both campuses. We make sure our food options support a sustainable environment too by recycling all plastics and using covered paper caps for hot drinks.
Alumni Arena
We've spaces in front of our main campus to eat lunch or relax during the summer. It is a unique place to hold open and interesting discussions with colleagues and staff alike. This location is uniquely suited for students who would like to explore the ideas and to meet each others during free times.
COUNSELLING
Counselling for the students those who are in need
FIRST AID:

First Aid facility is available in the campus, College Nurse is available in the campus. Medical help from local hospitals is arranged as and when necessary.
Students' UNION:
The Students' Union play a vital role to look after the interests of students. Elected Students Union Leaders and Principal as Ex-Officio President look after the affairs of the Students' Union.
Co-curricular ACTIVITIES:

The following co-curricular activities are undertaken by the College to achieve qualitative education and to develop leadership quality.




(a)

National Service Scheme (NSS

) : Programme Officers look after all the activities of NSS with the help of active participation of NSS Volunteers (Students)




(b)

National Cadet Corps (NCC

) : NCC Cadets participate in various NCC programmes under the supervision of Associate NCC Officers (ANO).




(c)

Adventure Club

: Participate in trekking, mountain climbing, canoeing and in different cultural activities.




(c)

Students Self Support Union

: Elected students and Professor-in- Charge search for immediate employment opportunities to meet the financial needs of the improvise students. .




(d)

Students' Evangelical Union

: Spiritual guidance and counselling is provided by the SEU to their peers. Various activities for spiritual upliftment are undertaken by the SEU.



Learning Centers
IGNOU STUDY CENTRE
This study centre is offers a variety of courses in which students can pursue Under Graduate and Post Graduate studies.
Remedial coaching centre

The college provides Remedial Coaching classes outside the regular time table for the improvement of academic skills and linguistic proficiency of the students in various subjects.
Coaching classes for entry in services
:
To prepare students belonging to SC/ST and minor communities to get gainful employment in central and other services, coaching classes is opened. The coaching is oriented for particular examination such as IAS, State Public Services, Bank Recruitment, etc.
Transportation / College Bus